Automated HMW DNA Extraction
Products & Technologies
Automated HMW DNA Extraction
Automation of Fire Monkey HMW-­DNA extraction in multi-­well filter plate format
We have configured and validated an automated workflow using a Tecan Fluent A200 robotic liquid handler under positive pressure. Our patented Fire Monkey chemistry and matrix in a multi-well plate kit will enable automation of the Fire Monkey HMW-DNA extraction in a library ready format for long read and hybrid DNA sequencing.
We are working with our automation partner, Tecan, and collaborators at the Quadram Institute to demonstrate and ease of adoption and advantages of automating HMW-DNA extraction. Contact us to discuss automation in your laboratory.
"Automation of DNA extraction, the critical first step in the DNA sequencing process, comes at a good time as structural variant surveillance could drive a sequencing boom. The push to keep COVID-19 variants at bay could be the point that turns genomic sequencing from a sophisticated technique into a widely accessible genomic tool, withleading companies focused on automation."
Our new automated Fire Monkey HMW-DNA extraction protocol has been validated to extract and purify bacterial samples.
In this validation run to demonstrate quality of sequencing output, eight E. coli cell suspensions were transferred to a 96-well plate and, after a fully hand-free process, the output DNA delivered sequencing results equivalent to manually-extracted Fire Monkey spin-column based HMW-DNA. The average strand length achieved was 106kb with sequencing on the Oxford Nanopore (ONT) MinION LSK110 platform delivering more than 30Gb at N50 longer than 30kb, with good pore health (Figure 1).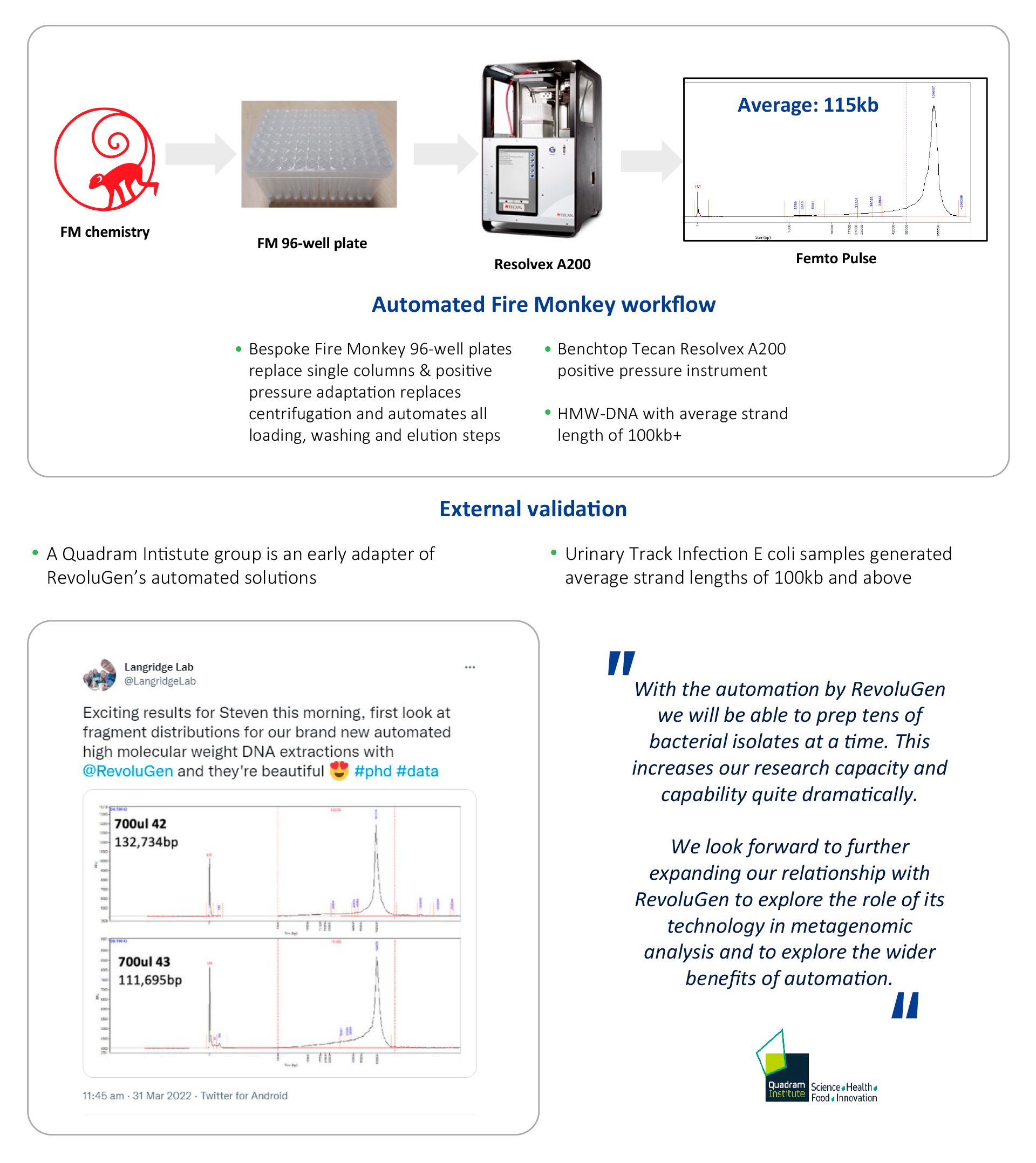 Figure 1: Automated Fire Monkey HMW-DNA extraction filter-plate protocol on Tecan Fluent 780 robotic liquid handling platform, validated by sequencing
08 Oct, 2020 ITN Productions
Dr Gemma Langridge, Group Leader, Quadram Institute, comments in the 'Biology Impacting Lives' programme from ITN Productions in partnership with the Royal Society of Biology
"With the automation that is coming from RevoluGen, what we are looking for is to be able to prep hundreds of bacterial strains at a time, then the scope for our research increases quite dramatically that way"